AI Centre scales infrastructure to speed machine learning research
AI Centre scales infrastructure to speed machine learning research
Topic: Platforms

AI Centre scales infrastructure to speed machine learning research
An innovative software platform is helping the AI Centre increase the speed at which it can train AI algorithms and get the best use out of its powerful computer infrastructure to perform critical health research.
The London Medical Imaging & Artificial Intelligence Centre for Value Based Healthcare is using the latest virtualisation software from Run:AI to speed research projects and optimise its computing resources.
The AI Centre, which trains algorithms to create artificial intelligence (AI) powered tools for faster diagnosis, personalised therapies and effective screening, uses an enormous trove of de-identified public health data from the NHS to train sophisticated AI machine learning algorithms. These algorithms require vast amounts of computing power to process.
To improve its resource allocation, the AI Centre recently installed Run:AI, the world's first orchestration and virtualization platform for AI infrastructure, and has since doubled its GPU utilisation to run more than 300 experiments over a 40 day period.
The Run:AI platform has helped the AI Centre to run important research into the progression of neurological conditions, and image-guided interventions for cancer patients. It has also allowed teams to quickly pivot research activities towards COVID-19, where time to results is critical.
Dr M. Jorge Cardoso, Chief Technology Officer of the AI Centre and Associate Professor & Senior Lecturer in AI at King's College London, said the AI Centre's experiments can take days or minutes, using a trickle of computing power or a whole cluster.
With Run:AI we've seen great improvements in speed of experimentation and GPU hardware utilization. Reducing time to results ensures we can ask and answer more critical questions about people's health and lives.
Dr M. Jorge Cardoso
Run:AI pools computing resources to optimise graphics processing unit (GPU) utilisation and elastically allocates hardware to the tasks that need it.
It allows data scientists to use massive amounts of GPU power to accelerate their research while giving IT teams control and real-time visibility over resource provisioning, queuing, and utilisation.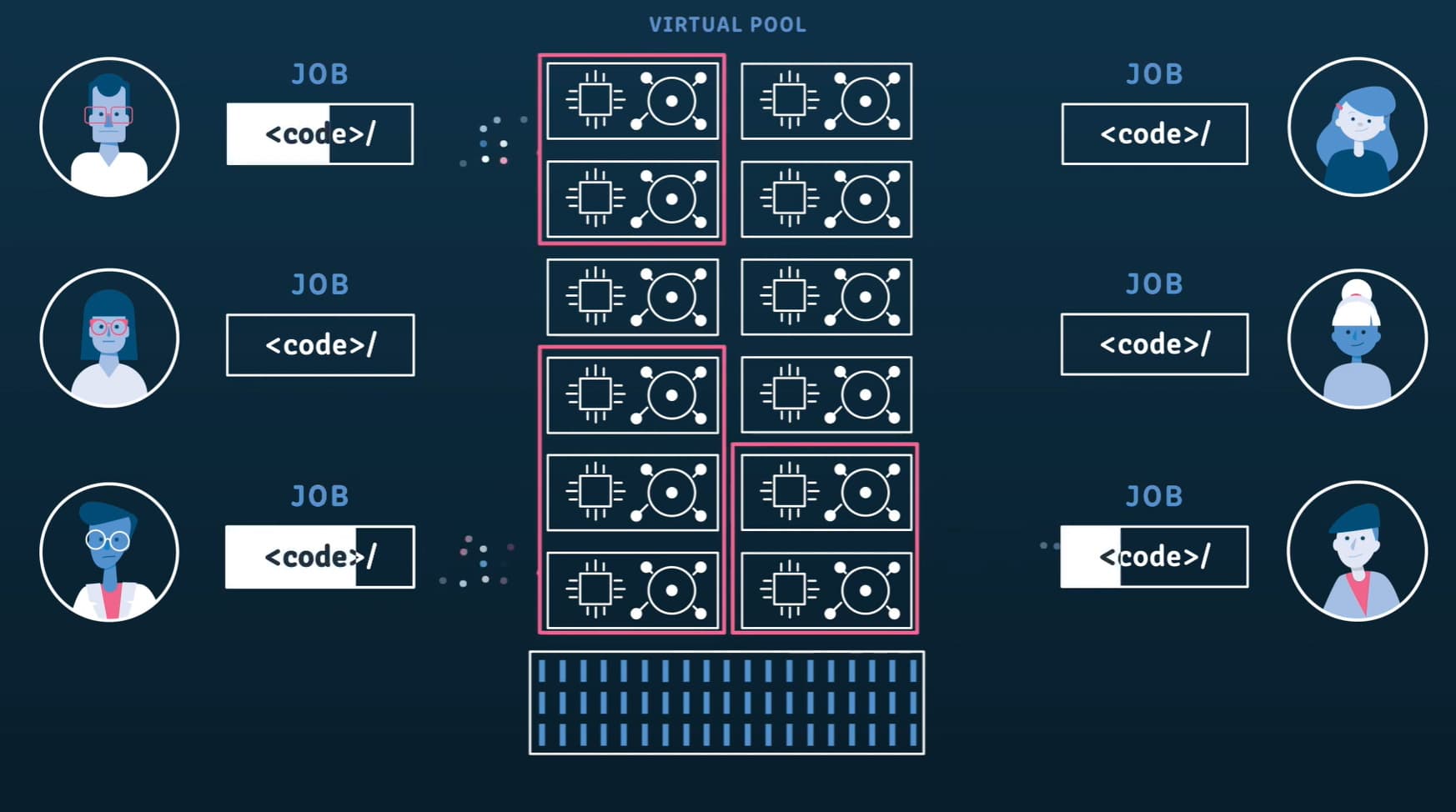 A visual representation of the Run:AI platform providing real-time visibility of resource usage.
The technology allows the AI Centre to run more experiments in parallel and speed up the time taken to see results.
"Healthcare is one of the most important and impactful uses of advanced AI, especially now as it can help save lives during the Covid-19 pandemic. We're proud to be working with the London AI Centre to help ensure their important research can get the best use out of their hardware, so they can run more experiments quickly and efficiently," said Omri Geller, CEO and co-founder of Run:AI.