Using AI and electronic health records to determine the impact of blood pressure medication on COVID-19 severity
Using AI and electronic health records to determine the impact of blood pressure medication on COVID-19 severity
Topic: Research

Natural language processing tool finds blood pressure medications do not increase COVID-19 severity.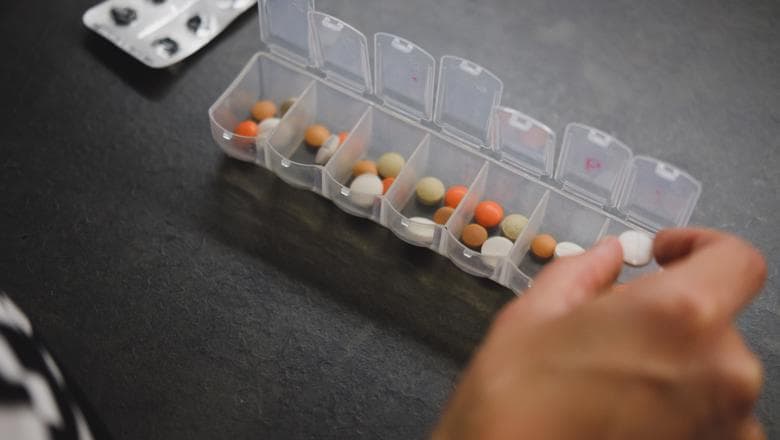 Researchers from King's College London, the London Medical Imaging and Artificial Intelligence Centre for Value Based Healthcare, King's College Hospital and NIHR Maudsley Biomedical Research Centre are using de-identified data from CogStack, an information retrieval and extraction platform, to test the association between blood pressure drugs and the severity of COVID-19.
In a study published in the European Journal of Heart Failure, researchers analysed 1,200 acute patients at King's College Hospital and Princess Royal University Hospital and their experience of the virus to investigate whether blood pressure medications increase or diminish infection severity.
Researchers used CogStack to review the electronic health records of COVID-19 patients and compared the severity of the virus in those taking ACE- inhibitors (ACEi) and Angiotensin-2 Blockers (ARB) to those who were not.
ACEi and ARB medications are used to treat chronic illnesses such as hypertension and diabetes. The drugs increase levels of Angiotensin-converting enzyme 2 (ACE2) which is attached to the outer surface of cells within the body and has been found to lower blood pressure to help manage these diseases.
ACE2 is of particular interest to COVID-19 researchers because the virus binds with the receptors for cell entry to infect the human body. Because of this association, it was thought that ACEi and ABE medications might increase the severity of COVID-19.
However, the study found ACE-inhibitors did not increase short-term severity of the virus and that there was actually a trend towards a beneficial effect of the medication, warranting further investigation into the impacts of these drugs.
"This study has addressed a very important clinical question since a large proportion of the UK population takes these cardiovascular drugs. Our study indicates that it is perfectly safe to continue taking these agents and that people's concerns about them can be alleviated," said Professor Ajay Shah, BHF Chair of Cardiology & James Black Professor of Medicine, Director, King's BHF Centre of Excellence, King's College London and King's College Hospital.
The CogStack platform was key to this study as it allowed us to very quickly retrieve relevant clinical data and address urgent medical questions about drug safety in coronavirus patients.
Dr Dan Bean, lead author of the study and UKRI Innovation Fellow at King's
"Near real time access to hospital data has never been more important as during the COVID-19 pandemic, as we continue to learn about the virus and respond each day," said Richard Dobson, CogStack Group Lead and Head of the Department of Biostatistics and Health Informatics at King's College London.
Researchers at King's College Hospital are using CogStack to analyse patient data for a range of COVID-19 research programmes. The platform is also being installed at Guy's and St Thomas' NHS Foundation Trust and will be used to develop artificial intelligence solutions within the AI Centre across multiple patient pathways.
CogStack was developed by researchers at the NIHR Maudsley Biomedical Research Centre and uses enterprise search, natural language processing, analytics and visualisation technologies to unlock health records to assist in clinical decision making and research.