Preoperative Planning
Preoperative Planning
Preoperative Planning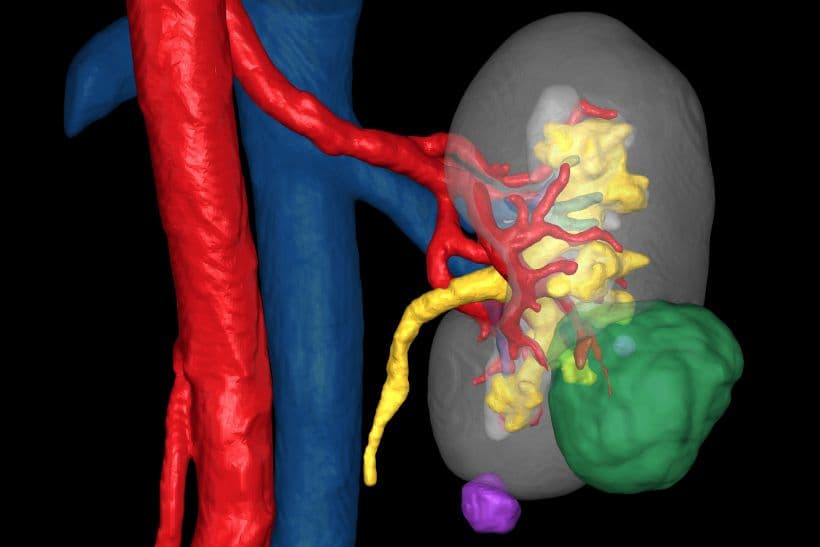 Academic Lead: Prof Seb Ourselin
Clinical Lead: Mr Ben Challacombe, Mr Nizar Asadi, Mr Andrea Bille, Ms Michelle Mak
Clinical Area: Surgery
Partner: Innersight Labs
Around 7 million CT and MRI scans are performed in the NHS every year, with up to 30% of these used for planning surgeries. 
Currently, clinicians must rely on their expertise to interpret and understand anatomies from 2D cross-sectional images. An incomplete understanding can lead to preventable complications.
For example, up to 34% of abdominal cancer surgeries have major complications, and an associated five times increase in costs per patient. These complications cost the NHS around £310 million each year and are potentially life threatening to patients.
While 3D models would improve understanding, surgeons often lack the time, training and IT infrastructure needed to use them. 
To address these issues, Innersight Labs have created Innersight3D – a CE marked, AI powered surgery planning software tool that creates 3D models from existing CT and MRI scans. 
Using AI Centre infrastructure, we are further developing, testing and regulating Innersight3D for kidney surgery and will deploy the software in hospital settings to assist surgeons to reduce surgical errors and improve patient outcomes, thus reducing unnecessary financial strain on the NHS.