Data Use
The AI Centre Data Use Policy
The AI Centre is committed to using data safely to improve health care
The AI Centre has been approved by the Health Research Authority to receive project applications to utilise patient data to train Artificial Intelligence that could support healthcare.
Each application has to complete a rigorous evaluation process to access any data. The project will be reviewed by a senior committee who will assess if the project is appropriate.
A second committee, the Data Review Committee comprised of NHS Clinicians, data experts and members of the public, will review whether the project is well-design, legal, and in the public's interest. If a project is approved then it will be allowed to access an agreed dataset within a secure research environment for the limited time of their project.
Data is only used as necessary and appropriate
There is a spectrum of how likely it is that you could be identified form a dataset. The levels of identifiability spans from completely identifiable data (your name and address), to pseudonymised data (your patient records with your name replaced by a random number) and finally completely anonymised data (such as the result of the same blood test of several unspecified people).
AI Centre projects can only access anonymised or pseudonymised data, and the more identifiable the data is, the more security there is around data access - for example, pseudonymised data will only be accessed within the hospital. A project team will not be able to access data more identifiable than is necessary for the project.
How to stop your data being used
If you do not want your confidential patient information being used for research and planning, you can opt-out at any time and manage your choice through the NHS.
Project Approval Process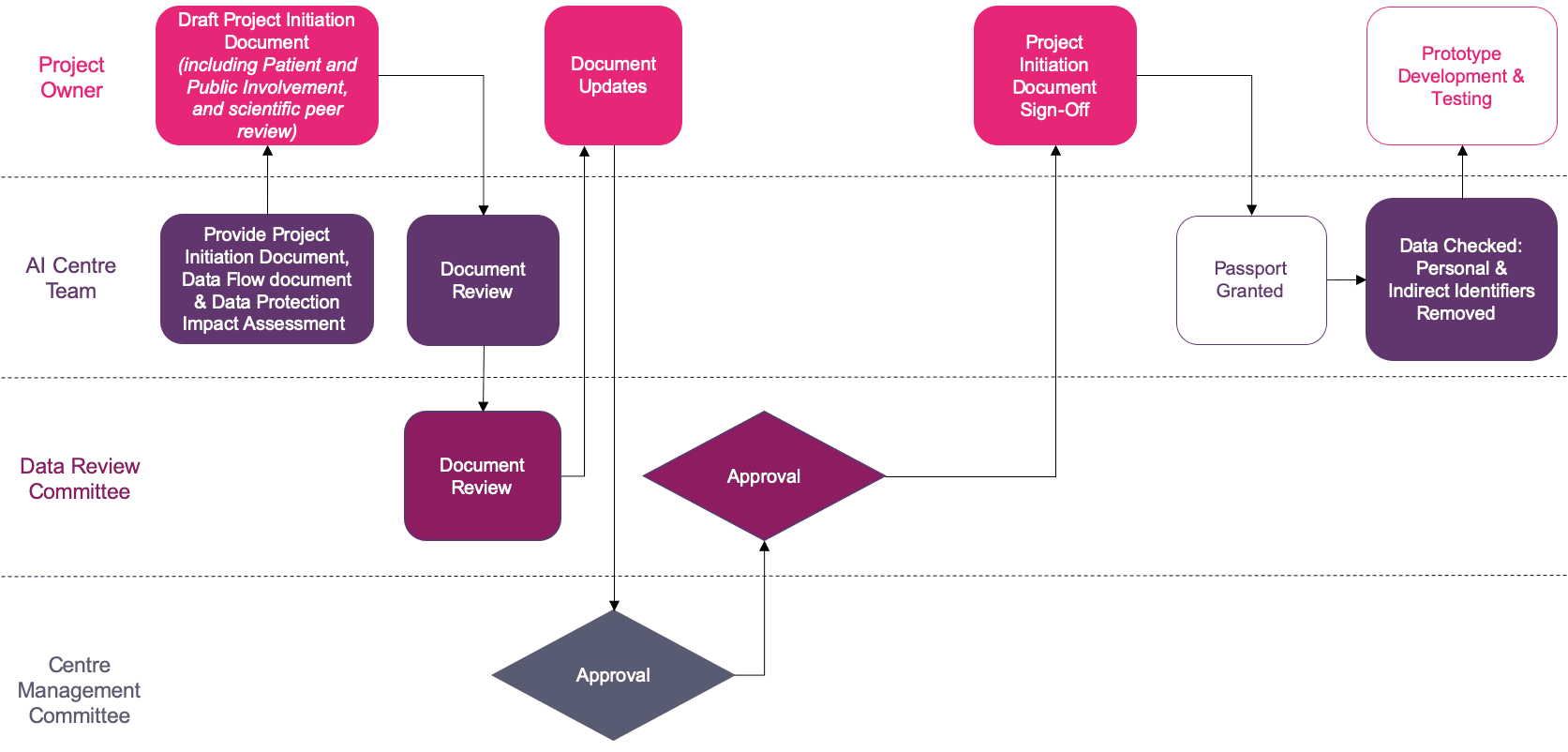 Project Approval Process - AI Centre